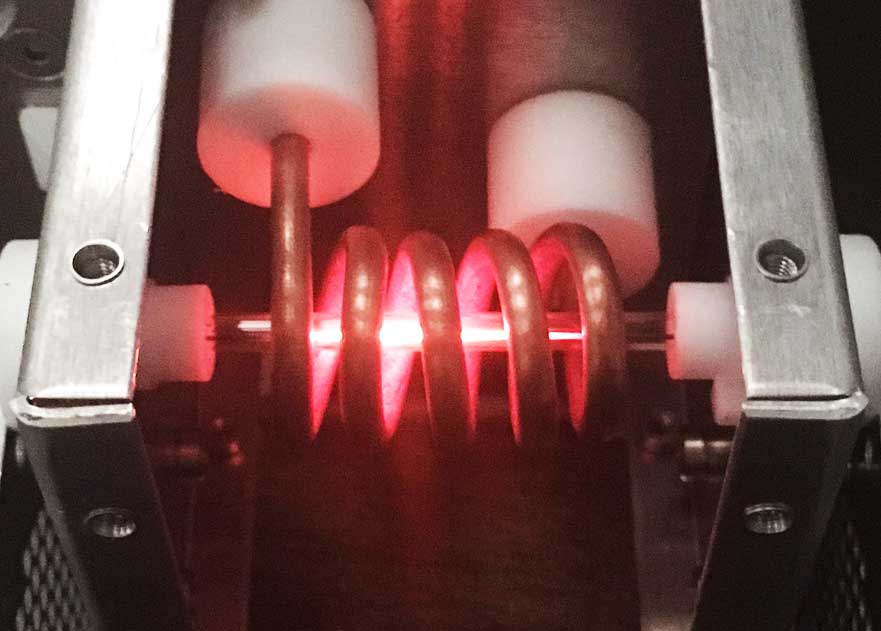 ‍Metal Hardening and Tempering

Coaxial Power Systems RF generators are ideal for induction heating processes which require a higher than normal frequency ( MHz ) rather than the 10 – 100kHz systems generally supplied.
These processes are typically used when the inductive target is very small.  This would include thin wires and saw blade teeth.
Systems can be supplied from less than 1kW up to 100kW at various frequencies.
Evaluation trials under NDA can be offered.